Visit London And Attend An NFL Game In October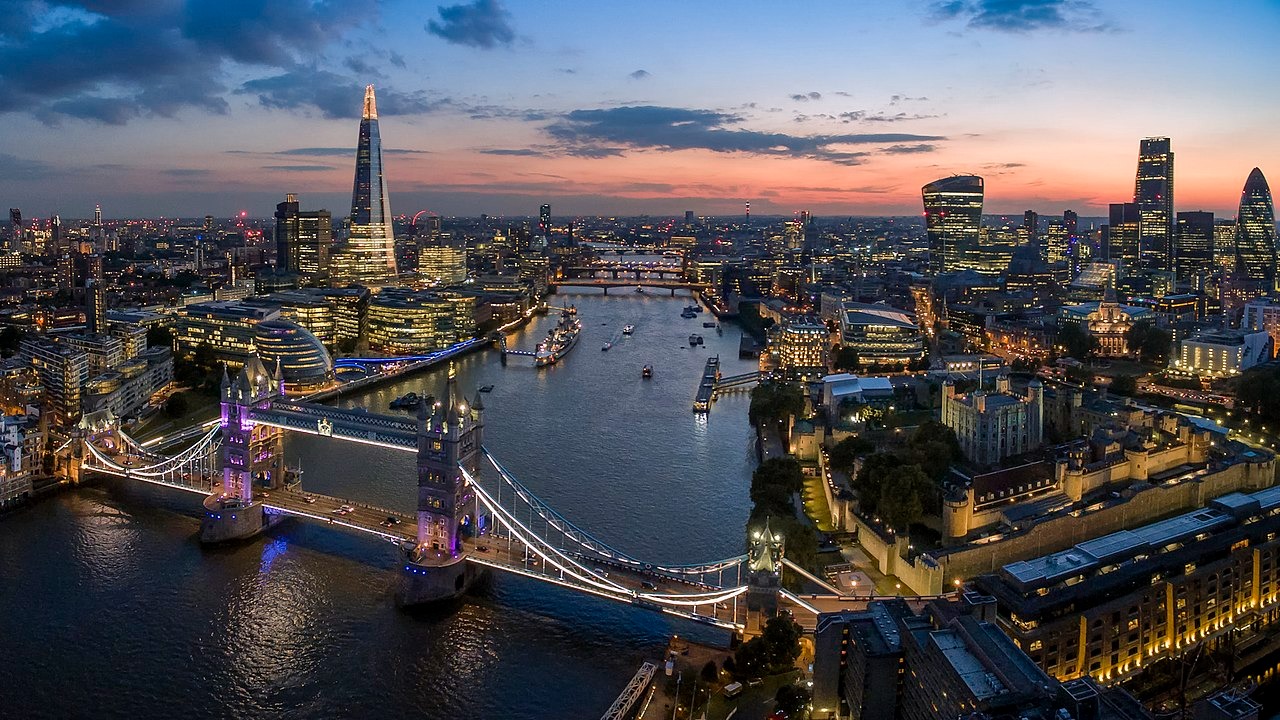 Photo: Ilya Grigorik via Wikimedia Commons.
The NFL returns to London in 2023 with three adrenaline-fuelled regular season games to be played in October. Great for American ex-pats living in the United Kingdom and for British fans of American football, the games also present an opportunity for the team's American-based fans to visit and explore one of the world's most vibrant and exciting cities.
Steeped in history dating back to the Romans, London is home to some of the world's best museums and art galleries and a foodie heaven with everything from fish and chips to Michelin-star dining. Also, in terms of accommodation, London has world-leading 5-star hotels like the Ritz, Dorchester, Savoy, Langham, and the Shangri-La at the Shard, located in the United Kingdom's tallest skyscraper.
The NFL has been in London for 16 years
The NFL first came to London in 2007, playing a regular season game at Wembley Stadium. In 2015 English soccer club Tottenham Hotspurs announced that they had signed a ten-year deal with the NFL to host regular games at a purpose-built new stadium. The Jacksonville Jaguars will, for the tenth year in a row, play a designated home game at Wembley Stadium on Sunday, October 1, 2023, when they take on the Atlanta Falcons.
Photo: Tony Hisgett via Wikimedia Commons.
The following Sunday, October 8, 2023, the action shifts to Tottenham Hotspur Stadium in North London when the Jacksonville Jaguars take on the Buffalo Bills. A week later, on Sunday, October 15, 2023, the Baltimore Ravens will again take on the Tennessee Titans at Tottenham Hotspur Stadium. All the games kick off at 14:30, with tickets ranging from $111 to $502, depending on where you sit.
Tickets for all three games are available for sale at Ticketmaster.
How to get to London
Flying commercially to London to watch a game will be challenging for many fans because of the home team's airports. Jacksonville International Airport (JAX) and Buffalo Niagara International Airport (BUF) have no direct flights. This means that fans in Florida will likely connect in Atlanta, while those in Upstate New York will likely connect at JFK or Newark.
For fans flying out of Baltimore/Washington International Thurgood Marshall Airport (BWI) and Nashville International Airport (BNA), there is a non-stop flight to London with British Airways.
Why chartering a private jet is a better solution
To make the trip memorable and to avoid all the hassle and inconvenience of flying out of a commercial airport, consider chartering your own private Jet. Paramount Business Jets can match you with the perfect plane, no matter how small or big your group is. Hiring a private jet lets you set your own schedule and pick which of London's many airports you want to arrive at.
Because it is used solely for private aviation, most people flying by private jet to London choose to land at Farnborough Airport (FAB) in Hampshire. Located only 45 minutes southwest of London, the airport is easily accessed via the M3 motorway.
Photo: Farnborough Airport
Farnborough Airport (FAB) is the United Kingdom's ultimate private airport offering exemplary service with state-of-the-art amenities for passengers, crew, and aircraft.
One of the most cutting-edge private airports in the world with its 3D Architects designed terminal; FAB boasts eco credentials too after being awarded carbon neutral status in 2018.
If you would like to know more about how you can charter a private jet to fly to London for this year's NFL games, contact Paramount Business Jets at Tel-+1-877-727-2538 or visit paramountbusinessjets.com.