Dubai Private Jet Charter Prices
About
Dubai Private Jet Charter Service
Paramount Business Jets specializes in luxury private and business air charter travel to and from Dubai, United Arab Emirates.
We are dedicated to providing you with the best air charter options available and exceptional personalized customer service experience. For more information about our jet charter services to and from Dubai, United Arab Emirates, call us at +1-877-727-2538 and talk to us directly 24/7 or email us at charter@paramountbusinessjets.com for a quick online quote.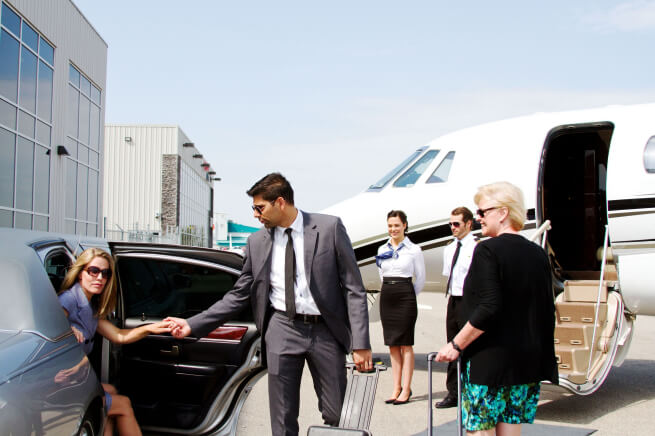 Price Estimations
How much does it cost to charter a private jet to or from Dubai?
Here are a few more popular Dubai routes with price estimates included.
| | | | |
| --- | --- | --- | --- |
| To/From Location | | | |
| Aircraft type | | | |
| Flight Time | 1.2h | 2.4h | 2.1h |
| PAX | | | |
| Price One-Way | | | |
The Hourly Rates are:
Here are the average hourly rental rates based on various aircraft categories. To get a quick Dubai private flight price estimate use our instant cost calculator online.
Very Light Jets

Citation Mustang, Eclipse 550, Hondajet, Phenom 100 and similar

2-4

From $2,200 per hour

Light Jets

Citation CJ3, Hawker 400XP, Learjet 40 and similar

6-7

From $2,600 per hour

Super Light Jets

Learjet 75, Phenom 300 and similar

7-8

From $3,000 per hour

Midsize Jets

Citation Excel, Hawker 800XP and similar

8-9

From $3,200 per hour

Super Midsize Jets

Challenger 300, Citation X, Falcon 2000 and similar

8-10

From $4,300 per hour

Large Jets

Challenger 650, Falcon 900LX, Legacy 650 and similar

10-16

From $5,600 per hour

Ultra Long Range Jets

Falcon 7X, Global 7500, Gulfstream G650 and similar

12-16

From $8,000 per hour

VIP Airliners

Airbus ACJ320, Boeing Business Jet, Lineage 100 and similar

16-50

From $16,000 per hour

Helicopters

AW139, Sikorsky S-76C and similar

3-6

From $1,700 per hour
Note: Dubai private jet charter prices increased by almost 20% from 2020 to 2022 due to COVID. The good news is in 2023, we are seeing gradual decreases in pricing to pre-COVID levels.
Airports Near Dubai
Dubai Available Airport Options
Airports
Dubai Airports within 50 Miles
Dubai International Airport, OMDB, DXB,

Dubai, United Arab Emirates

Sharjah International Airport, OMSJ, SHJ,

Sharjah, United Arab Emirates

Al Maktoum International Airport, OMDW, DWC,

Dubai, United Arab Emirates

Ras Al Khaimah International Airport, OMRK, RKT,

Ras Al Khaimah, United Arab Emirates

Abumusa Island Airport, OIBA, ,

Abumusa Island, Iran
Map
Aircraft Categories
Aircraft Categories for my Charter Flight to Dubai
Choosing the ideal aircraft for your Dubai private jet charter is based on your comfort level, non-stop range, total passengers, the amount of luggage, as well as, the minimum runway required. Most Dubai airports can accommodate charter jets of all sizes.
Very Light Jets
2-4
371 KTAS
$2200 - $2400
Light Jets
6-7
492 KTAS
$2600 - $3100
Super Light Jets
7-8
465 KTAS
$3000 - $3500
Midsize Jets
8-9
470 KTAS
$3200 - $4300
Super Midsize Jets
8-10
530 KTAS
$4300 - $6000
Large Jets
10-16
513 KTAS
$5600 - $8000
Ultra Long Range Jets
12-16
516 KTAS
$8000 - $11000
VIP Airliners
16-50
485 KTAS
$16000 - $23000
Helicopters
3-6
190 KTAS
$1700 - $2500
Available Aircraft
Private Jets and Helicopters Available for Hire Near Dubai
Aircraft Name
Category
YOM
Seats
Avg. Hourly Price
Baggage Space
Phenom 300E
Light
2020
6
$3,450
84 ft³
Hawker 800XP
Midsize
2006
8
$4,050
48 ft³
Hawker 800XP
Midsize
2001
8
$4,050
48 ft³
Hawker 900XP
Midsize
2009
9
$4,450
49.8 ft³
Learjet 60XR
Midsize
2010
7
$4,250
48 ft³
Learjet 60XR
Midsize
2010
7
$4,250
48 ft³
Learjet 60XR
Midsize
2010
7
$4,250
48 ft³
Citation Sovereign
Super Midsize
2009
8
$4,950
134.2 ft³
Hawker 4000
Super Midsize
2012
8
$5,950
114.76 ft³
Challenger 604
Large
2004
10
$7,700
115 ft³
Challenger 604
Large
1999
10
$7,700
115 ft³
Challenger 605
Large
2012
12
$8,400
115 ft³
Challenger 605
Large
2008
10
$8,400
115 ft³
Challenger 605
Large
2008
12
$8,400
115 ft³
Challenger 605
Large
2014
12
$8,400
115 ft³
Challenger 605
Large
2012
12
$8,400
115 ft³
Challenger 650
Large
2018
12
$10,900
-
Falcon 900B
Large
1998
14
$7,200
127 ft³
G450
Large
2007
14
$10,900
169.5 ft³
Global 5000
Large
2017
8
$8,400
195 ft³
Global Express XRS
Large
2007
14
$10,500
195 ft³
Gulfstream G450
Large
2008
8
$10,900
169.5 ft³
Legacy 600
Large
2007
9
$6,700
286 ft³
Legacy 600
Large
2008
12
$6,700
286 ft³
Airbus ACJ319
VIP Airliner
2012
19
$18,600
976.1 ft³
Lineage 1000
VIP Airliner
2010
19
$14,850
443 ft³
Global 6000
Ultra Long Range
2014
12
$10,650
195 ft³
Global 6000
Ultra Long Range
2018
12
$10,650
195 ft³
Global 6500
Ultra Long Range
2020
12
$10,650
0 ft³
Global 7500
Ultra Long Range
2021
14
$10,650
195 ft³
Global Express
Ultra Long Range
2002
14
$9,900
325 ft³
Gulfstream G650
Ultra Long Range
2018
14
$11,400
195 ft³
Gulfstream G650ER
Ultra Long Range
2018
13
$11,750
195 ft³
Estimate Private Flight Prices to and from Dubai
Charter FAQ
Your Ultimate Guide.
Do I have to stop for customs when I fly on a private jet?

Passengers on all international private charter flights will have to stop at customs. In certain countries, you may have to go through customs at a specific port of entry; for example, you must stop in Tahiti to perform customs checks en route to Bora Bora. You'll also need to stop at the first port of entry when entering the U.S. from Mexico.

How much rest does the crew need before they can depart again?

Crew members are required to have a 10-hour rest period within each 24-hour cycle. The maximum duty day is 14 hours and must be followed by a 10-hour rest period at their hotel. When scheduling a flight, operators usually account for 12 hours of rest instead of 10. These extra two hours allow the crew time to get to their hotel, rest for the required time, and return to the airport.

How long does a fuel stop for a private jet flight take?

The average fuel stop takes 45–60 minutes. To speed up fuel stops, the operator, or pilots may call ahead, so a fuel truck is waiting for the aircraft on arrival. For smaller jets, a fuel stop can take as little as 30 minutes.

Will my private jet charter use the same airport as a commercial airline?

No. When you charter a private jet, you generally fly into a private airport. However, you could access the same airports as a commercial airline if you request to do so or if there are no private airport options. However, using a large mainstream airport like Los Angeles International or London Heathrow is often a bad choice for private jets, as flying to a smaller regional private airport is much faster and often makes for a more luxurious experience.

Is the age of an aircraft a safety factor?

Aircraft age is not a safety factor. However, if the aircraft is older and hasn't been refurbished properly, it may cause flyers some inconvenience, such as overheating, faulty air conditioning, or faulty plumbing in the lavatory.

How much luggage am I allowed to bring on a private jet?

As a rule of thumb, each seat on a light or midsize jet equates to one passenger and one item of luggage. Each item of luggage is considered to be the standard 23 kilograms, or about 50 lbs. Large jets are designed for long-range trips, which typically involve longer stays, so you can carry more than one item of luggage per person.

Are there aircraft that are wheelchair accessible?

There are many aircraft that are wheelchair accessible. Most of them are large jets or above and have a straight aisle. If the jet has a zigzag aisle – like the Falcon 900 – it will be difficult to maneuver the wheelchair onboard the aircraft. You'll also need the right type of wheelchair; many motorized wheelchairs won't fit and can't be collapsed. If this is the case, you'll need a smaller, temporary wheelchair. Some aircraft operators have smaller wheelchairs that can be used. Please speak with your Paramount private jet expert to review your aircraft options.

Can I fly with large sums of cash?

Yes, you can. This is a common occurrence for many private jet clients. You can fly with up to $5 million in cash as long as you declare that cash when coming through customs. For domestic trips, there's no limit and no need to declare it.

Which private jets come with flight attendants?

In the United States, large jets and above are required to have flight attendants onboard; in Europe, flight attendants are used on midsize jets and above. Flight attendants require their own seats. Larger jets and above have a jump seat near the cockpit for the flight attendant to use, meaning the attendant generally stays out of the cabin.

Which airports offer ramp access, allowing the client to drive their car right up to their private jet?

Private jet clients can often have a limo drive them right up to the private jet, or even drive their own car to the plane. That said, different airports have different policies, and some may not offer ramp access. Please speak with your Paramount Aviation Advisor to review your options for a given trip.

Do private jets come with Wi-Fi?

Many private jets do have Wi-Fi, and it's increasingly available free of charge on U.S. domestic flights. On international flights, prices range from $3.00-$8.50 USD per megabyte used. This means that opening up social media sites that are rich in images and videos could quickly cost you $20 – and downloading a feature-length movie could cost thousands!

When is on-demand private jet charter better than buying a block of hours?

Private jet charter can be a lot cheaper than buying a block of hours for a one-way flight, as you can access floating fleets or an empty leg to reduce the cost. With a block of hours, the price covers a round trip. If you only fly one-way, you are effectively paying double.

What is a carbon-neutral flight?

Every aircraft burns jet fuel and emits a certain amount of carbon dioxide (CO2) into the atmosphere. This can be offset via one of several carbon offset programs that allow private jet clients to purchase a certain number of carbon credits to offset the emissions from their flights. A carbon-neutral flight is one that offsets the carbon emissions it uses via a formal process.

Can I have a flexible departure time for my private jet flight?

Yes, it is possible to have a flexible departure when flying privately. Operators typically offer a 30-minute to two-hour window, but you can request a longer window as long as it doesn't interfere with the maximum crew duty day or their next scheduled flight. Please confirm with your Paramount Aviation Advisor at the time of booking your jet.

When should I hire a Boeing Business Jet?

Boeing Business Jets (BBJs) have unique amenities that extend far beyond sheer size and are often equipped with 1-2 bedrooms and 2-3 bathrooms (one more of those bathrooms may even offer stand-up showers.) These airliner-based executive aircraft also feature tall or 'stand-up' cabins that are also longer and wider than more typical corporate aircraft.

How soon can I have a private jet ready from the time I call in the request?

Generally speaking, with as little as 4 hours of notice. However, we have had wheels up in as little as 32 minutes from the time our client called us to book the flight and had them in the air. It depends on a few factors, such as how long it takes for the pilots to arrive at the airport (generally, there is a 2-hour call-out time for the pilots), and whether the aircraft is ready to go at the airport with no repositioning needed. Our Jet Card members enjoy faster booking since they have funds on account and can confirm a flight with a simple email.

Can I access my luggage while in flight?

On most private jets, you will be able to access your luggage during the flight. That's because luggage and passengers are situated on the same level. This is in contrast to commercial airlines, where checked luggage is stored in a cargo hold. On large private jets, luggage is often stored in a compartment behind the lavatory, which means easy access to your bags.

When are private jet charter landing and takeoff slots applicable?

A landing or takeoff slot is simply a small window of time in which your aircraft is scheduled to fly in or out of the airport. You will need a landing and takeoff slot if you fly to a high-density airport in the United States or one that is hosting a special event with a significant number of aircraft arriving and departing. If you're flying internationally, you will need a landing and takeoff slot for all major European cities. Please check with your Paramount Aviation Advisor at the time of booking for a specific route.

What kind of in-flight catering is available on a private jet?

Other than the standard snacks and drinks, you can order local cuisine options for your catering on board. In short, anything that doesn't need to be cooked can be ordered; hot food must be precooked and then warmed on board.

Can I bring pets with me on private jet flights?

Of course! Just let us know in advance. The majority of the operators and aircraft owners allow pets onboard. In some cases, a small cleaning fee may apply. That said, there are specific requirements that must be met when traveling with your pet, including making sure that all documentation and vaccination records for your pet(s) are correct and up-to-date. Dogs and cats must also be at least eight weeks old and weaned when traveling within the U.S.
Would you like our assistance?
24/7 customer service is there for you.
From the blog
Fly To Munich For The Octoberfest Beer Festival

Regarded as being the world's largest folk festival, Germany's Octoberfest attracts seven million visitors from around the world. Held in the Bavarian city of Munich, Germany, the Octoberfest can trace its origins back to the marriage of Crown Prince Ludwig and Princess Therese of Saxe-Hildburghausen on October 10, 1810. The citizens of Munich were invited to attend celebrations to mark the royal event in a meadow located outside the city's main gate.

Visit London And Attend An NFL Game In October

The NFL returns to London in 2023 with three adrenaline-fuelled regular season games to be played in October. Great for American ex-pats living in the United Kingdom and for British fans of American football, the games also present an opportunity for the team's American-based fans to visit and explore one of the world's most vibrant and exciting cities.
Dubai City Overview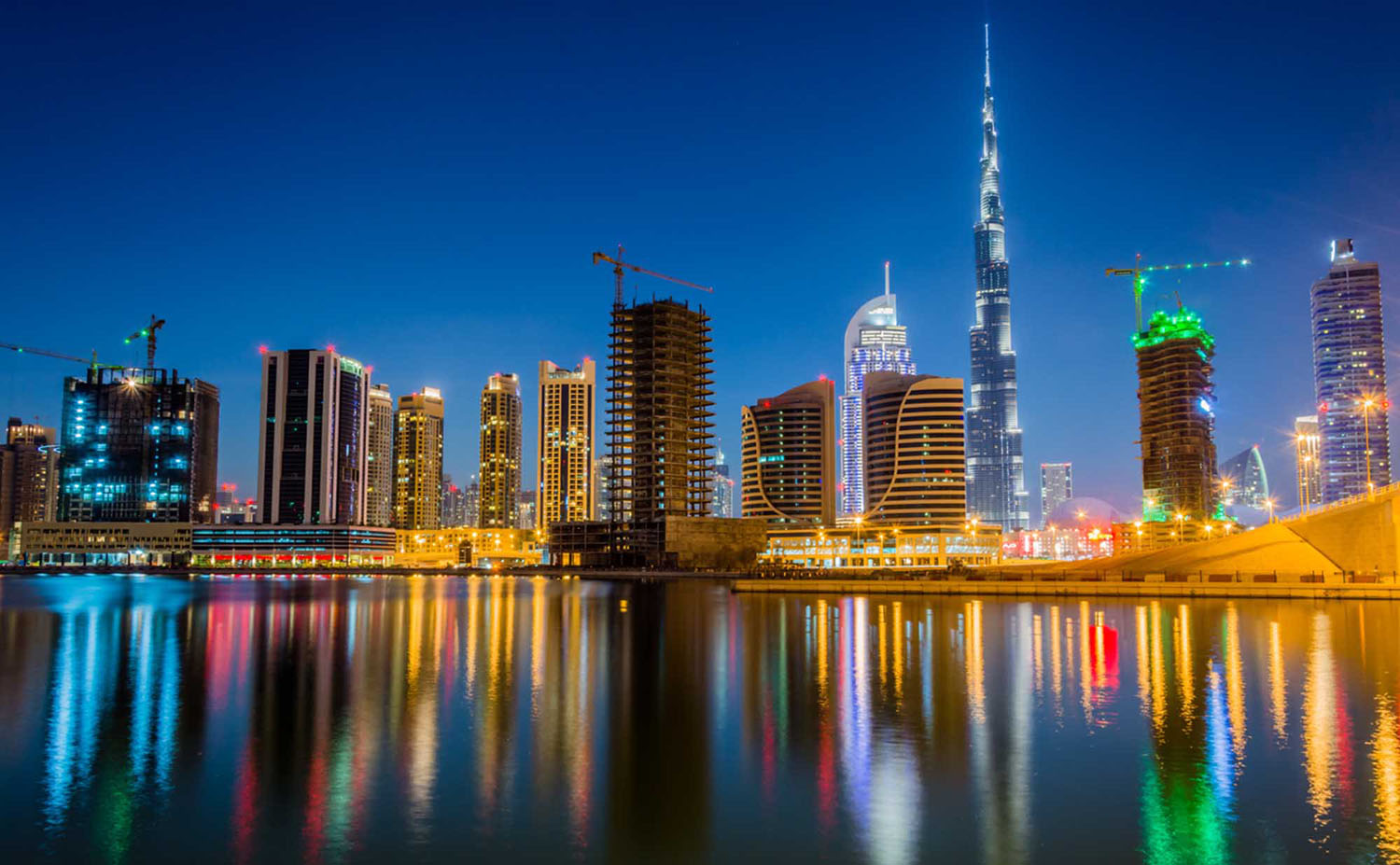 Thoughts of Dubai evoke visions of glitz and glamour. Located at the crossroads of three continents, Asia, Africa and Europe, Dubai, the most popular and the second largest of the seven United Arab Emirates, is situated on the Eastern coast of the Arabian Peninsula, in the southwest corner of the Arabian Gulf.
Everything in Dubai is big. It has the world's tallest building. The 160-story Burj Khalifa is a mixed-use skyscraper that is 2,716 feet - more than half a mile - tall. It has the world's largest shopping mall. The $20 billion Dubai Mall, located in the Burj Khalifa complex, is more than 12 million square feet, which is more than 50 soccer fields. It has 1,200 stores, a luxury hotel, 22 movie theaters and the Dubai Mall Aquarium, one of the world's largest aquariums. It has the world's largest man-made harbor for the busiest port in the Middle East. Jebel Ali, which opened in 1979, services a market of billions of people. Next to all that it also has the most expensive hotel in the world; the Emirate Towers, which include the Emirates Office Tower and the Jumeirah Emirates Towers Hotel.
Dubai is a regional and international hub of finance, commerce, communication and transportation as well as the center of education, fashion, and entertainment.
The millions of people who visit Dubai every year find the city fits its nicknames, the "Glittering City in the Middle East," the "City of Gold," "Vegas on the Gulf" and "The Desert Miracle." The Burj Al Arab is the tallest and most expensive hotel in the world.